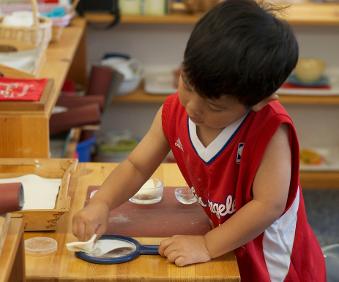 Preschool, Pre-Kindergarten, and Kindergarten
(Ages 3 to 6 years old)
Three to six is the stage of the "Absorbent Mind". This is the period when conscious learning begins to appear. Children learn from their environment by direct interaction with the core Montessori materials. These are the formative years for laying the foundation for future learning. Interactions with friends during this three-year period establish a community within the classroom.