CHILDREN'S CORNER MUSIC PAGE
GUITAR AND UKELELE CLASS WITH MR. TAYLOR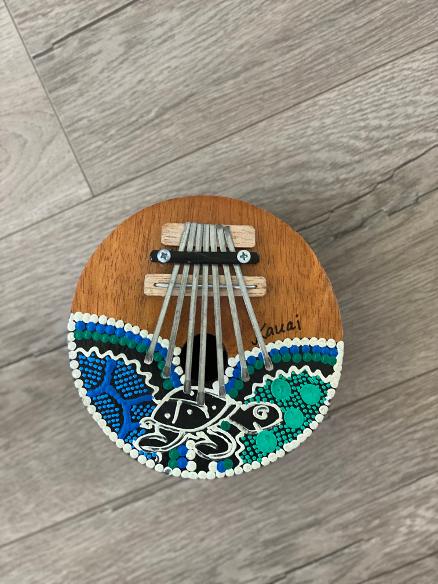 This is a Kalimba or thumb piano. The origins of this instrument stems in Africa. It consists of a wooden board and metal tines that are plucked to create its beautiful sound. This one was made in Hawaii.
This is a rainstick. We are not quite sure who invented the rainstick, but it is believed that it originated from indigenous people in the deserts of Northern Chile. Rainsticks mimic the sound of rain. It was used a long time ago to summon rain. Typically, rainsticks are made from hollowed cactus. Rocks and pebbles are placed inside the hollow tube. Click here to make your own rainstick.
COMPOSER OF THE WEEK:
Camille Saint-Saëns
Charles-Camille Saint-Saëns, born 9 October 1835 – 16 December 1921), was a French composer, organist, conductor and pianist of the Romantic era. His best-known works include Introduction and Rondo Capriccioso (1863), the Second Piano Concerto (1868), the First Cello Concerto (1872), Danse macabre (1874), the opera Samson and Delilah (1877), the Third Violin Concerto (1880), the Third ("Organ") Symphony (1886) and The Carnival of the Animals (1886).
Antonio Lucio Vivaldi, (born March 4, 1678, Venice, Republic of Venice [Italy]—died July 28, 1741, Vienna, Austria), Italian composer and violinist who left a decisive mark on the form of the concerto and the style of late Baroque instrumental music.