Montessori Child Development Center

5702 Clark Drive Bldg. B, Huntington Beach, CA 92649 714- 377- 5779 714-377-2838 (fax) mcdcsharks@gmail.com map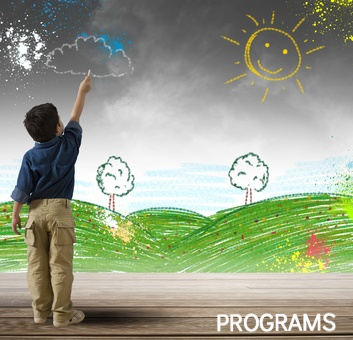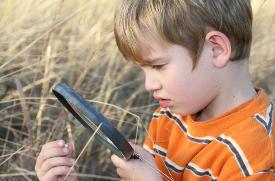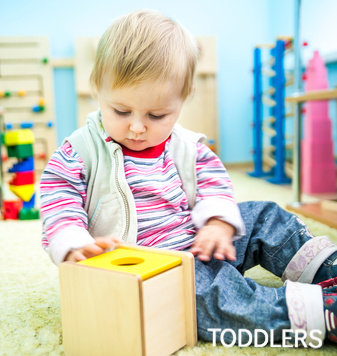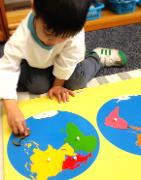 Explore

Discover Appreciate Love to Learn Dream Believe Create Inspire Love Life
Our school is open Monday through Friday from 7 a.m. to 6 p.m. Office Hours are from 9:00 a.m. to 6 p.m. Schedules vary according to Program selection.
Montessori Child Development Center is devoted in carrying out the work of Dr. Maria Montessori. We strive to provide children with academic excellence, utmost care, understanding, guidance, respect, and a beautiful and safe environment.
We are an authentic Montessori school centered in nurturing the uniqueness of the developing child. Our school emphasizes greatly on respect. This transcends to all avenues: respect in education, respect for others, respect for life, respect for the environment, and respect for one self. Through respect, children grow and learn by understanding that they are an integral part of this world.
Dr. Montessori defined Casa Dei Bambini, as "children's home." It is a children's community, "a living vibrant community of children in which they should feel ownership and pride". Our school embodies the children's home. Each family and child is treated with respect and a part of the MCDC family. Each classroom is a "Prepared Environment", scientifically designed to meet the developmental needs of the child. Children are guided to explore, create, think, and discover their love for learning.
Our school fosters virtues such as love, peacefulness, compassion, humility in education, and kindness. Children imbibe values of respect for nature, caring for and acceptance of others, being proactive, and becoming a responsible member of society.
We offer a Toddler Program (18 months to 3 years), Primary Program (3 years to 6 years), and an Elementary Program (6-12 years). We provide an authentic Montessori curriculum, individualized instruction, an accelerated Math Science, Language, and Reading program, Technology, Art, Music, Spanish, Human Values, and after-school enrichment activities.
Contact the school to schedule a campus tour. Tour hours are during our academic day, which is from 9 a.m. to 2:30 p.m. Pre-Primary and Primary tours will be from 9:00 a.m. to 11:00 a.m. Please click here for the Admissions process.
Instruction is given three ways: class presentations, small group presentations, and individual lessons.
Class and small group presentations allow children to synergize and think of ideas as a team. It encourages them to participate and work together as a community. It allows children to practice values such as respect for others, kindness, empathy, humility, and teamwork.

Individual lessons are primarily used in the classroom. Before children are allowed to freely choose their work, they are given lessons on materials of interest and readiness. The Montessori Directress gives her full attention to the child during individual lessons. This makes the lesson very special for the child. These lessons are designed according to the interests and readiness of the child.
Our After-school program begins at 3:00 p.m. Children have planned daily activities in arts, crafts, music, outdoor play, story time, and movement. Extra-curricular activities are also offered. There is no television watching in our afternoon program. The children are engaged in many creative and academic activities.
An authentic Montessori program consists of a multi-age grouping. The multi-age setting allows for modeling leadership, mentoring skills, creating a community, and socialization between different age groups. Lessons vary in complexity and are given according to the child's ability, not according to age.
Our certified Montessori teachers are trained to recognize each child's potential and periods of readiness. Children are allowed to learn at their own pace without coercion and flourish in a non-competitive environment. All of our teachers are fingerprinted, have their FBI and Department of Justice clearance, and are CPR and First Aid certified. Elementary teachers are California State credentialed and Montessori Lower and Upper Elementary credentialed.
Our summer program is open to all. Our summer session will be from July to August. Montessori lessons continue throughout our summer program.
Come visit our school and experience the joy of learning – without limits!